You can break free of your addiction
Habits are hard to break, and lifestyles are tough to change. When you've been living with an addiction that's taken over your entire being, you may not know what to do or where to turn.  That's where our MAT clinical format using medications such as Suboxone, Zubsolv, and Vivitrol can help.
Are you or a loved one struggling with an addiction to opiates or alcohol? You're not alone. Unintentional drug overdose is the leading cause of death in the United States, with an estimated 65,000 lives claimed in 2016. There is help….
Medication-Assisted Treatment (MAT) is the use of medications along with counseling and other behavioral therapies to treat substance use disorders. It has been proven that MAT programs are a more effective treatment approach than abstinence-based programs.
The ultimate goal of MAT is a full recovery. This treatment approach has been proven to:
Prevent relapse
Reduce drug overdoses
Decrease illicit drug abuse, stop criminal activity and slow the spread of infectious diseases
Increase the ability to gain and maintain employment
Help regain control of life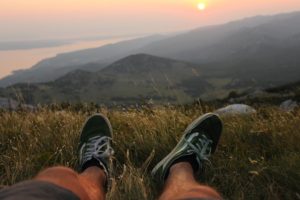 North Dayton Addiction and Recovery Services, LLC is a private medical facility located in the heart of Vandalia specializing in the treatment of opiate and alcohol dependence. We provide medication-assisted treatment (MAT) outpatient services to those struggling with an addiction to opiates and/or alcohol, and develop individualized treatment plans on a per patient basis. One-on-one chemical dependency counseling is provided on-site as well as tele-counseling sessions from the privacy of your own home. Our staff and providers work together to assist patients with referrals to other pertinent health specialists such as primary care, mental health/psychiatry, infectious disease (Hep-C) doctors and more, in an attempt to treat the patient as a whole, not only their addiction. Support groups, like AA/NA, SMART Recovery and FOA, are encouraged and community supporters are easily accessible through our program. We not only educate our patients about the disease of addiction but also help them to understand why they've been affected and how to prevent it from continuing into their future.
When You're Ready, We're Here
Our evidence-based approach to managing the disease of addiction promises the chance to live a better tomorrow. Individualized and comprehensive treatment plans are tailored to the unique needs of each and every person seeking help by our highly trained physicians. One-on-one chemical dependency counseling is introduced immediately to assist the patient in learning the techniques of relapse prevention and the skills necessary to avoid triggers and combat cravings. Emotional support is a big part, too. We welcome your own support team to turn to us for the resources needed to help you help yourself.
What Are Suboxone, Zubsolv and Vivitrol?
At North Dayton Addiction and Recovery, we specialize in the management of opiate addiction and heroin addiction utilizing a MAT (Medication-Assisted Treatment) clinical format. We prescribe medications such as Suboxone, Zubsolv, and Vivitrol to manage opiate cravings and prevent relapse. At our facility, our patients participate in individual chemical dependency counseling and group counseling sessions as part of their overall treatment program.  This includes education and behavioral modification efforts.
But each patient will have a unique set of needs upon entering treatment; there is no 'one size fits all' approach when it comes to managing addiction, therefore each patient's treatment plan will be different from another's. Our caring and educated team of physicians and staff have the knowledge base and compassion to help guide you down the road to lifelong recovery.
What Is The Most Effective Alcohol Addiction Treatment?
At NDARS we utilize many different medications, such as naltrexone, baclofen and topimirate, to help manage cravings for alcohol, control the urge to continuing drinking once started and to assist in gradually reducing alcohol consumption over a period of time. Contrary to popular belief, abstinence is not required to recover from alcohol addiction, and an alcohol detox is not always mandatory for most. The methods we follow at NDARS are scientifically studied and clinically proven effective treatment approaches and follow the modern day medical science behind rewiring an alcohol-addicted brain.
North Dayton Addiction and Recovery accepts same day new patients with NO WAITING LISTS.
We offer same day, new patient visits many different days a week, however will vary by program. In every case, you will need to schedule an appointment before you can be seen to be seen.
Care is right here in Vandalia, and the Miami Valley- serving ALL communities in Ohio and Indiana- including, but not limited to Dayton, Huber Heights, Englewood, West Milton, Vandalia, Tipp City, Troy, Sidney, Piqua, Minster, Celina, Greenville St. Mary's, Eaton, Fairborn, Beavercreek, Moraine, Centerville, Bellbrook, Hillsboro.
Ready to get help?
Call us now. We have professionals ready to help you help yourself!