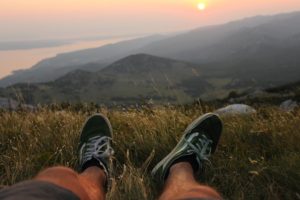 Habits are hard to break, and lifestyles are tough to change. When you've been living with an addiction that's taken over your entire being, you may not know what to do or where to turn.  That's where our MAT clinical format using medications such as Suboxone, Zubsolv and Vivitrol can help.
When You're Ready, We're Here
Our evidence-based approach to managing the disease of addiction promises the chance to live a better tomorrow. Individualized and comprehensive treatment plans are tailored to the unique needs of each and every person seeking help by our highly trained physicians. One-on-one chemical dependency counseling is introduced immediately to assist the patient in learning the techniques of relapse prevention and the skills necessary to avoid triggers and combat cravings. Emotional support is a big part, too. We welcome your own supportive team to turn to us for the resources needed to help you help yourself.
What Are Suboxone, Zubsolv and Vivitrol?
At North Dayton Addiction and Recovery, we specialize in the management of opiate addiction and heroin addiction utilizing a MAT (medication assisted treatment) clinical format. We prescribe medications such as Suboxone, Zubsolv and Vivitrol to manage opiate cravings and prevent relapse. At our facility, our patients participate in individual chemical dependency counseling and group counseling sessions as part of their overall treatment program.  This includes education and behavioral modification efforts.
But each patient will have a unique set of needs upon entering treatment; there is no 'one size fits all' approach when it comes to managing addiction, therefore each patient's treatment plan will be different from another's. Our caring and educated team of physicians and staff have the knowledge base and compassion to help guide you down the road to lifelong recovery.
North Dayton Addiction and Recovery accepts new patients 5 days a week with NO WAITING LISTS.
Care right here in the Miami Valley- serving ALL communities in Ohio – including, but not limited to Dayton, Huber Heights, Engelwood, West Milton, Vandalia, Tipp City, Troy, Sidney, Piqua, Minster, Celina, Greenville St. Mary's, Eaton, Fairborn, Beavercreek, Moraine, Centerville, Bellbrook, Hillsboro.