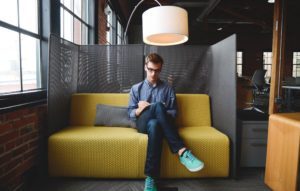 At North Dayton Addiction and Recovery Services, we believe that each patient is an individual who deserves unique care. Each person seeking recovery will have a different set of needs than the next, so every one of our patient's treatment plans is tailored to fit what will work for them.
We want you to understand the process that goes along with the beginning treatment at North Dayton Addiction and Recovery. Your first appointment will be the longest; you can expect to be in our office around 2 hours. You will meet with multiple medical personnel throughout your appointment.
When you are ready to schedule your first appointment, please have the following information ready:
Name
Date of Birth
Best Contact Number
Email Address (for appointment reminders, but not necessary)
Home Address
Emergency Contact (if you choose)
Insurance Name and ID.
An NDARS staff member will call you shortly before your appointment time (usually the evening before or morning of) to confirm that you're still coming, as well as to answer any other questions or concerns you have. We ask that you come into your appointment in a mild to moderate withdrawal– typically about 12-24 hours in for heroin and opiate pain killers.. (If you have been using methadone, please discuss with someone in the office as the withdrawal process is a little different.) [If you are not in a withdrawal before you're appointment, we ask that you do not skip your appointment- please call us and we will assist you from there.]
Once you're at the office, you'll receive your new patient paperwork packet to begin completing and you'll be given a urine toxicology screen. You will then see a chemical dependency counselor who will do your assessment (a lot of questions about your family history, your upbringing, your substance abuse history, current life situations, etc.) and discuss some different short term goals such as avoiding triggers and finding support.
Shortly after your session with your counselor, you'll meet your doctor. Your doctor will perform routine medical exams, such as a History and Physical and a Risk Evaluation and Mitigation Strategy for appropriate medications. There will be discussion of your substance abuse history, your motivations for treatment and how to get there. Your physician will answer your questions and address all concerns. Appropriate treatment therapy options such as individual counseling, group counseling, 12- step and support meetings, as well as self help tools will be discussed and recommended on an individualized basis.
You'll leave the office with a laboratory order to have blood taken so that we can see certain areas of concern that previous drug abuse may have caused. (We ask you do this as soon as possible so we can review at your next appointment.)
Depending upon a number of things, you'll return to the office anywhere from 2-14 days after your initial appointment so we may address any new areas of concern and check your progress.
Because we know that important things may happen at any time, NDARS has a 24/7 phone line that you may call or text morning, day or night, 365 days a year to reach our office. We regularly check in on patients to ensure that things are going well and our patients know we genuinely care for them, and that we are always here to assist you in making it through the tough times.
Once you're stable on the medication and doing well, your visits with your physician will be less frequent while still being proactive in your recovery through individual counseling and mutually agreed upon recovery home work.