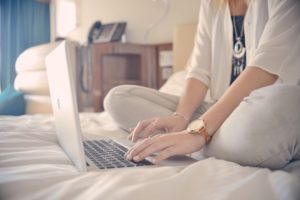 We are committed to the total recovery of our patients. We have a holistic view of them and are here to help them move past their addictions and the damage it causes to their body, mind and soul.  To that end, we hope the organizations listed here will give our patients a level of confidence and ease in their recovery.
If you have any questions about them, please ask us.  We're here to help.
Partner Organizations and Patient Resources
SAMHSA – Substance Abuse and Mental Health Services Administration
The Substance Abuse and Mental Health Services Administration (SAMHSA) is the agency within the U.S. Department of Health and Human Services that leads public health efforts to advance the behavioral health of the nation. SAMHSA's mission is to reduce the impact of substance abuse and mental illness on America's communities.
Montgomery County Crisis Care
Crisis Care in Montgomery County offers a variety of no cost programs for you, including a 24/7 Crisis hotline and counseling, pre-hospital screenings and walk in crisis intervention.
***If you are having a medical emergency, you should call 911.***
Ohio Medicaid
Log onto Ohio's Medicaid homepage to learn about different coverage plans, apply for assistance, apply or reapply for benefits and looks for jobs and training in your area.
Veterans Affairs
The U.S. Department of Veterans Affairs provides patient care and federal benefits to veterans and their dependents.
Dayton Area AA/NA
The AA Dayton is your online resource for their 12 Step recovery program. You can find the perfect meetings for your schedule by searching based on day, time and location. Also has helpful information in the form of online flyers for you to download at your discretion.
Ohio Means Jobs! Job Search
Ohio Means Jobs! is your one-stop online stop for the ultimate job placing experience. Everything from online job training, employment programs, career pathways and occupational search is at your fingertips.